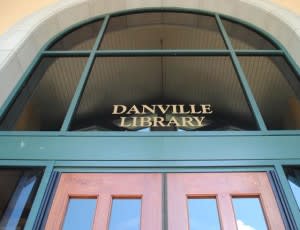 According to Danville Today:


The Town of Danville and Contra Costa County Library have approved a two-week closure to complete a renovation project at the Danville Library to update aging equipment and décor. The Library will be closed from June 13-26, 2016, after the current academic year concludes for the San Ramon Valley Unified School District. Minimal library services will be provided from the Mt. Diablo Meeting Room during the closure.


After 20 years of serving the community, the library requires essential equipment upgrades and several key areas need updates and repair. The project will include replacing the HVAC system, a complete remodel of the public restrooms and a refresh of the seating areas in the adult and teen sections.


"The Danville Library has always been a fantastic community resource, with welcoming staff and a beautiful facility," said County Librarian Jessica Hudson. "With the Town of Danville providing these needed updates, the Library will be able to provide an even higher level of service and comfort."


The replacement of the eight large HVAC units on the roof of the library will require the use of heavy equipment and machinery. As a result, the exterior book drop will be closed for safety reasons during the HVAC work.


"While many of us still remember the Danville Library's grand opening like it was yesterday, the library building is now two decades old and has attracted over five million patrons," said Nat Rojanasathira, assistant to the town manager. "Improvements to the library restrooms, infrastructure, lighting and seating will be welcomed by the community."


In order to minimize disruption in library service and any inconvenience to the public, library staff will provide minimal library service from the Mt. Diablo Meeting Room (south side of building across from the Danville Community Center entrance). Patrons are encouraged to place holds on any materials and will be notified via email or phone when items are ready for pick up.
Minimal Library Service Includes:
Pick up of hold materials
Catalog computers for on-site account access and/or to search and place holds on library materials
Staff assistance with e-commerce, account issues and limited reference (access to the collection will NOT be available during the closure)
Phone reference
Return library materials during open hours only (Exterior book drop will be closed)
Renew existing library accounts and open new library cards
This brief closure will allow the library to provide a brighter, more welcoming and comfortable space for the community and library patrons.


For more information on the library services available during the closure, contact Community and Media Relations Coordinator Brooke Converse at
(925) 927-3213
or
[email protected]